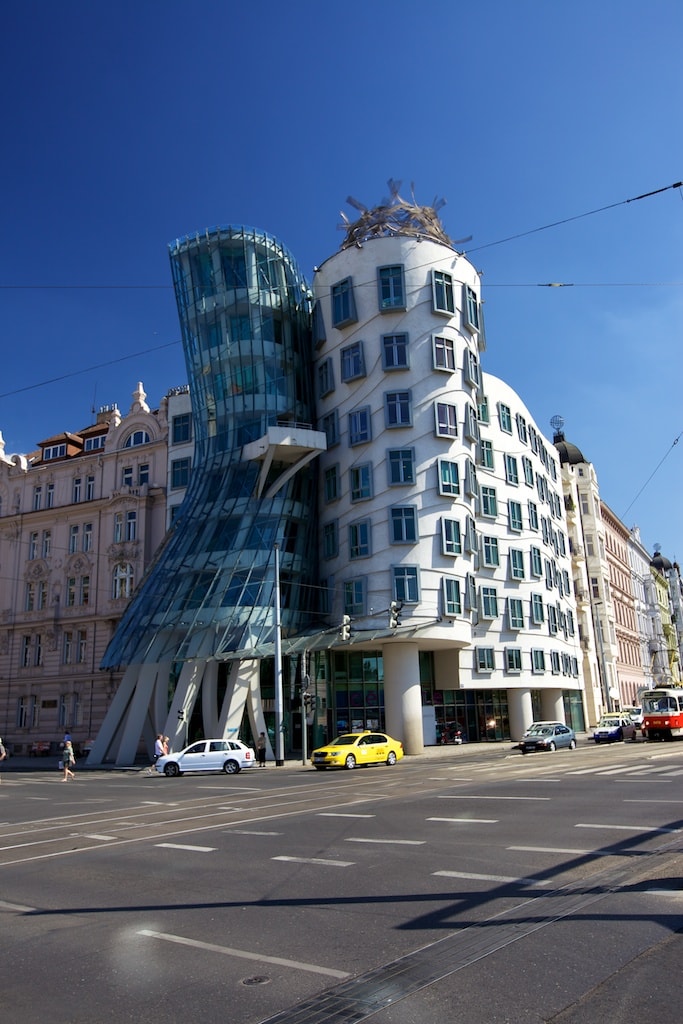 Today we visited Frank Gehry's Dancing House in Prague. The modern, disjointed exterior is a stark contrast to the neighboring buildings; the building could very well have been dropped from space. And the future.
Inside is the Celeste bar and restaurant, where we had up a decent cocktail in order to access the rooftop terrace, where a nice English couple took our picture, and I took a few dozen of my own including a 360 panorama.
My favorite building in Prague? Most likely.